Cirrus Flight Training
CIRRUS TRAINING
Train with a Cirrus Standardized Instructor Pilot at Our Location or Yours.


Flight Reviews

OEM Training Support

Pilot Certification and Ratings

Instrument Proficiency Checks

GPS / WAAS Instrument Training

Perspective and Avidyne Avionics Configured Simulator

Aerodyne Flight Center specializes in personalized instruction that develops risk management and in-depth systems knowledge..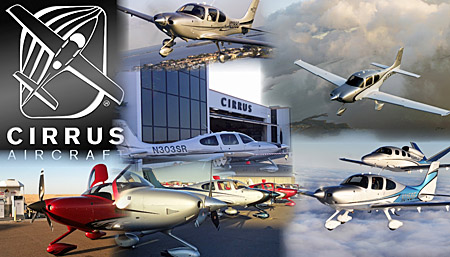 As a partner in Cirrus Aircraft's worldwide network of flight training professionals Our Cirrus Standardized Instructor Pilots (CSIPs) will get you flying in a Cirrus aircraft quickly, efficiently, and safely. CSIPs have been personally trained and evaluated by the training specialists at Cirrus headquarters and follow the same training programs that Cirrus uses during factory flight instruction. All are held to the same high standards of excellence that Cirrus uses for flight training. As a Cirrus Training Partner we will tailor your flight instruction for a fantastic and exciting experience. At Aerodyne Flight Center we understand that your expectations for knowledgeable, highly trained professionals and training facilities.
Flight Training | Sales | Training Rentals